John Barker
Humidity Solutions Supports Hairy Legs Charity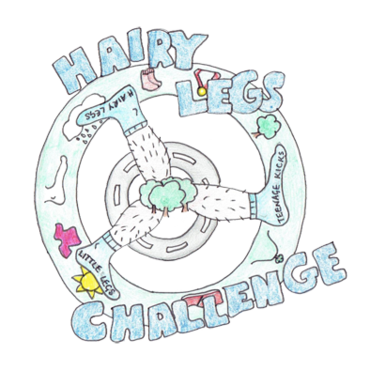 In 2002 Humidity Solutions Managing Director, John Barker, co-founded a run-bike-run Duathlon with Phil Rose of Clarity leadership in their home village of Goring-on-Thames Oxfordshire. They both met back in 1999 through their children and started running together in 2001. It was through their mutual love of running and cycling over the stunning countryside of Goring and Streatley where they had the idea of staging an off-road duathlon, which was first held in 2002. Fast-forward to 2005/6 and this is when Hairy Legs become more of a family event with the introduction of 'Little Legs' and 'Teenage Kicks'.
The name Hairy Legs derived from John's son when at one of their early planning sessions, Josh, aged 10 at the time, wanted to help. He was asked to come up with a name and in seconds he replied 'Hairy Legs' – the course was hairy in places and had three legs – so the name seemed perfectly fitting.
Due to the success of the event, the number of bikes was starting to become an issue. In 2012, the charity had to stop for a few years, but after a short break the event was taken on by new organisers with the full support of both John and Phil but as a cross country running event. As ever, the key focus is on inclusion for all members of the family with any profits going to local, sports related, children's activities.
So, on the 20th anniversary of the first event, it is with great pride that Humidity Solutions are one of the main sponsors of the event keeping the legacy going and to support an event which encourages young and older people to stay active and to enjoy the countryside.
For more information on the next event and how you can donate, visit: www.hairylegs.net