John Barker
Humidity Control on BBC 2's Inside the Factory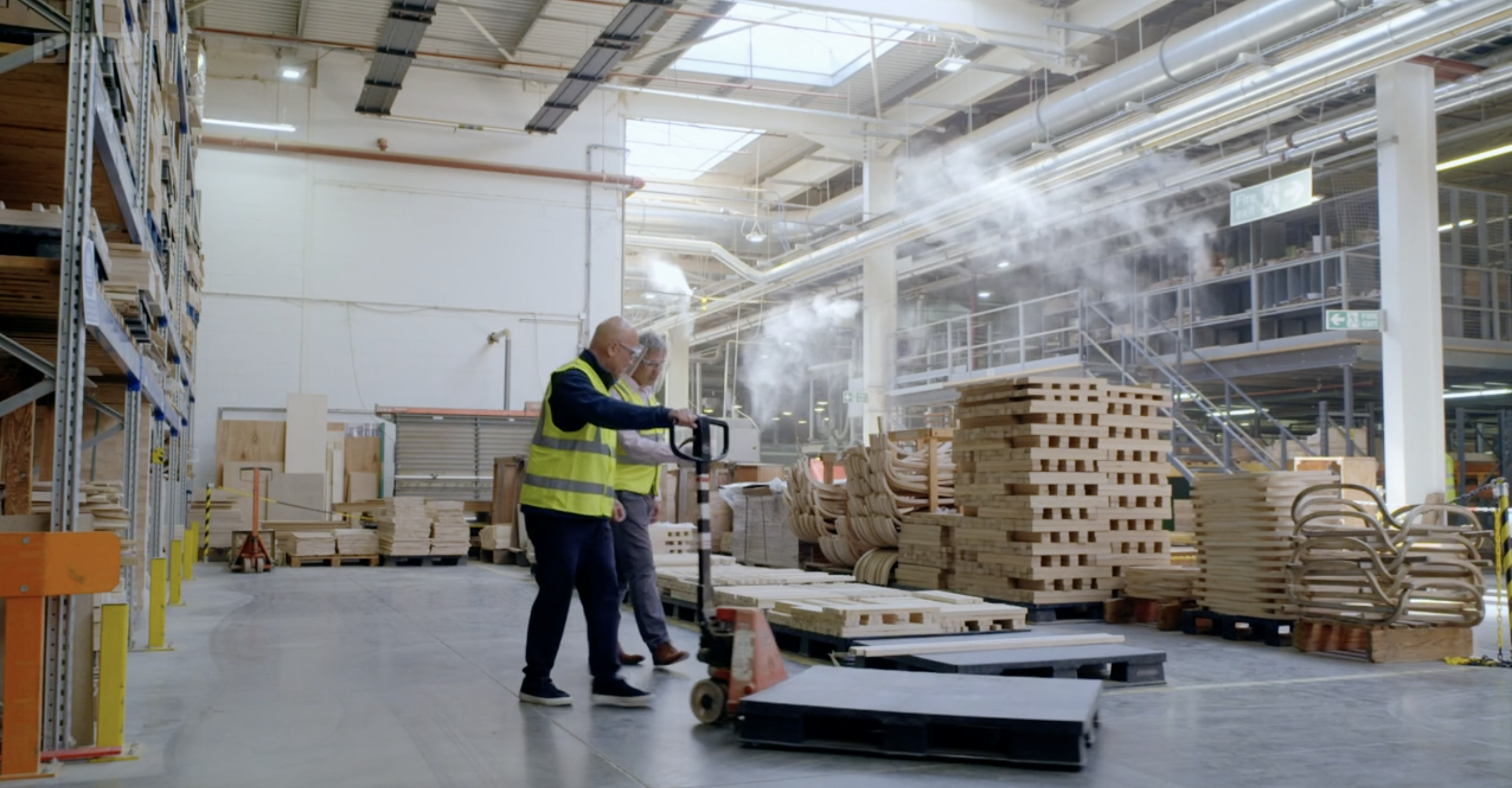 The importance of humidity control for manufacturers finally made it onto BB2's, Inside the Factory. In the episode, presenter Greg Wallace was showcasing the process of manufacturing a tradition Ercol ash wooden chair. As he walked around the factory you could see the high-pressure water humidifier operating and keeping the wood in perfect condition – Kiln dried timber at 8% moisture content when being processed with the manufacturing environment at 50% relative humidity (rh). This ensures the dimensional stability of the finished item during manufacturing and when it gets to the customer. Without the humidity control, the factory would have been around 25%rh at 20°C and the quality of the final product would not be achievable. If you would like to watch the Episode you can find it on BBC iPlayer - Inside the Factory: series 6, episode 5, Chairs.

This system uses reverse osmosis water treatment to reduce maintenance. The nozzles are positioned at high levels without the need for fan assisted distribution heads. The interest for us is that our Managing Director, John Barker designed, supplied and project managed the installation 15 years ago, so it was great to see the humidifier still maintaining conditions and working well.

Images sourced from BBC iPlayer.